The Online Business Accelerator is all about ensuring your digital marketing efforts are effective and structured to CONVERT visitors into leads and leads into paying clients. Our vision is to help liberate small-medium business owners so you can live life on YOUR terms, like spending more time with family, pursuing life passions or fulfilling other business projects.
Jonathan Callinan
Co-Founder & Director, Online Business Accelerator, Audience Websites & The Wellness Directory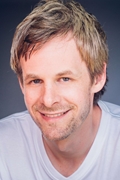 Jonathan Callinan is one of the most respected strategists and marketing experts within both the natural health and professional coaching industries. He has launched and managed several successful online ventures over the past 9 years, including The Wellness Directory; one of NZ's most popular health sites. Jonathan enjoys helping businesses grow through smart web tactics and using the very latest strategies.
Jeremy
Co-Founder & Director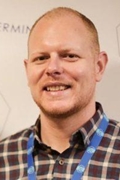 Over the last 12 years Jeremy has generated leads for hundreds of companies across Australia, New Zealand and USA and has spoken on stage around the world on a variety of lead generation and online marketing topics.
Online, Zoom Meeting Link: https://zoom.us/j/9811090289, Zoom Call
Monday

Tuesday

Wednesday

Thursday

Friday

9:00am - 5:00pm

9:00am - 5:00pm

9:00am - 5:00pm

9:00am - 5:00pm

9:00am - 5:00pm
Online Business Accelerator HQ
1/2 Rangitira Avenue, Auckland, Takapuna
+649 969 4994
Monday

Tuesday

Wednesday

Thursday

Friday

10:00am - 4:00pm

10:00am - 4:00pm

10:00am - 4:00pm

10:00am - 4:00pm

10:00am - 4:00pm