The Wellness Directory is New Zealand's Natural and Complementary Health directory. From your local NZ Chiropractor, Osteopath, Massage Therapist or Yoga Instructor to practitioners in Homeopathy and Hypnotherapy. We list a diverse range of qualified complementary and registered health practitioners in New Zealand.
Jonathan Callinan
Managing Web Consultant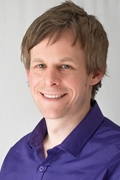 Senior web consultant at Audience Websites and The Wellness Directory. Primary role is to assist and support service-based businesses with improving their website results and building their client database on a monthly basis.
New, Zealand
Monday

Tuesday

Wednesday

Thursday

Friday

9:00am - 5:00pm

9:00am - 5:00pm

9:00am - 5:00pm

9:00am - 5:00pm

9:00am - 5:00pm